Get inspired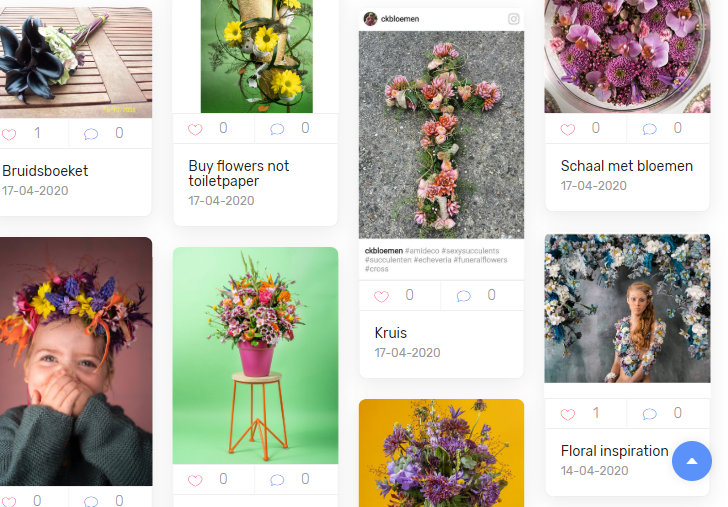 Share your creations!
Especially in this period it is good to show that flowers can make a difference. For example, do you make special bouquets that can support lonely elderly people? Show it and share it through our FlowerFriends community. Inspire each other!
Upload photos of your creations in our FlowerFriends community. Show your own creations and be inspired by colleagues from all over the world.
FlowerFriends is a community where thousands of professional florists from all over the world can come together to show their best arrangements and draw inspiration from other cultures.
How do you upload a creation?
Uploading is very easy. Upload a photo of your creation and give it a name and description. Then you indicate which flowers you have used by means of a user-friendly search window. After that you are ready and you can inspire other florists worldwide with your creation! Conversely, you can also get inspiration by looking at the creations of other florists.